Fargo North

High School




Class of 1976
ANNOUNCEMENTS
Welcome to the Fargo North Class of 1976 Reunion Website. To access the entire site, click Classmate Profiles , find your name, click on it, and follow the instructions to create your profile. This site appears to be pretty good at keeping bots from harvesting personal information, so share as much as you care to.
Click on the First Time Visitors link in the column on the left side of this page for additional information.
The reunion will be held at El Zagal Clubhouse on Saturday, July 23rd 2016 starting at 5:30 pm.
An informal get-together Friday evening at Sidestreet Bar and Grill, 404 4th Ave. N and Proof Artisan Distillers 414 4th Ave. N will also be held.
Click here 40th Reunion to register for the Saturday night event.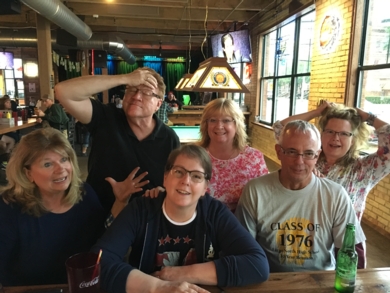 It's getting close to the date of the 40 year reunion of the Fargo North Class of 1976.
Your organizing committee is stressed due to the slow pace of sign-ups. We need an accurate count so we can plan the food and entertainment. Please help us out. If you have signed up, thank you. If you know of other classmates who are planning on coming, please direct them to this website, and get them registered. It would be greatly appreciated....